We Buy Used Office Furniture
If you are closing down your business, looking to downsize or liquidate unused assets, we will buy your used office furniture in Las Vegas. Get your square footage back, save money on storage, and avoid the wasted time involved in appraising, selling, and offloading old business furniture with Southwest Modular.
Get Rid Of All Types Of Office Furniture
Your closing business may be full of opportunities to make money. Turn the equipment you used to do business day in and day out into cash to finance your move or next business venture. Some of the used office furniture and equipment we buy include:
Office Tables, Desks & Chairs
From the boardroom to the break room, you probably have plenty of tables, chairs, and desks to sell. We can uninstall heavy built-in wooden desks,  carefully transport glass-topped tables, and keep rolling chairs from getting away.
Built-In, L-Shaped, U-Shaped & Freestanding Executive Desks
Roll-Top, Secretary & Reception Desks
Traditional & Standing Computer Desks
Corner Models & Credenzas
Writing, Art & Drafting Tables
Boardroom Tables
Break Room Tables
Waiting Room Tables
Ergonomic Chairs
Computer Chairs
Executive Chairs
Stools & Saddle Chairs
Sit & Stand Chairs
Office Cabinetry & Shelving
Papers, files, supplies, products – it all needed a home. Now you're left with cases, cupboards, and cabinets of all shapes and sizes. Let us move it out, pick it up, and haul it away.
Bookcases
Vertical & Lateral Filing Cabinets
Computer Armoires
Storage Hutches
Display Cases
Lockers
Shelving
Storage Islands
Wardrobes
Magazine Racks
Office Carts
Supply Cupboards
Printer Stands
Mail Organizers
Cubicles & Workstations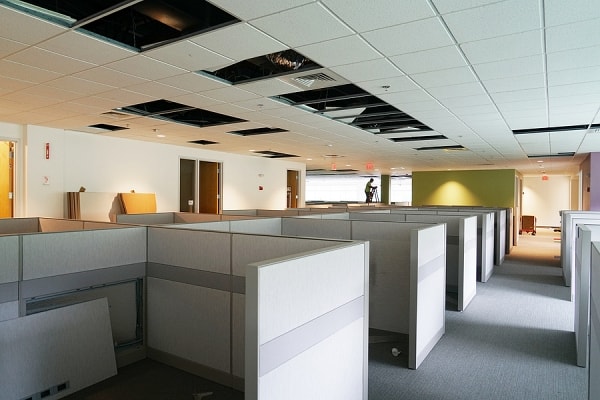 Your office cubicles and workstations were probably a hefty investment. Now, they're big, cumbersome, and another item in the way of getting your workplace moved or closed.
We know the in's and out of cubicle set up and tear down. Leave the bit, pieces, and heavy lifting us.
Office Cubicles
Room Dividers
Panel Systems
Call Center Stations
You Have Enough To Worry About
Whether you are downsizing, upgrading, or looking for ways to free up cash in your business, we may be able to help. While getting rid of office furniture yourself may seem like the most economical option at first, selling a few desks can quickly turn into a big waste of time that ends in taking less just to get it all over with.
Nobody has time to research prices, haggle with potential customers, and start all over again if the deal falls through, especially during a move, renovation, or business closing.
Let Us Tear It Down & Pick It Up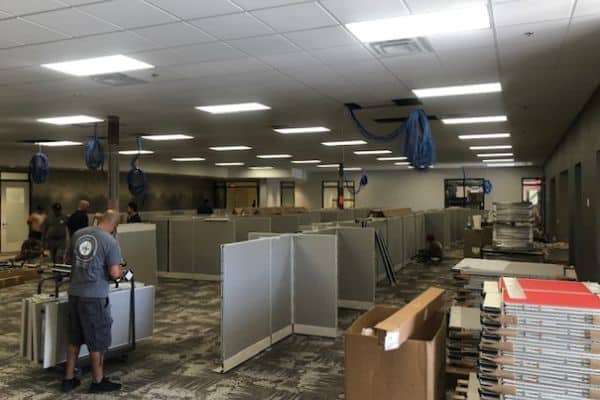 In the meantime, you still have to waste space, money, or both storing items that are doing nothing for you.
Let us take that overhead off your hands. We can even make it part of a complete corporate moving or office closing package.
Furniture Pick Up & Haul-Away
Get Rid Of Office Furniture In Las Vegas
At Southwest Modular, we want to help you turn work desks, computer chairs, meeting tables, and cubicles into cash. Let us buy your office furniture in Las Vegas. Liquidating business assets can be a simple process. Corporate closings don't have to be a pain. Contact us today to see what we can do to make this time easier and more profitable for you.
Need Brand New Office Furniture?
Browse our inventory of brand new office collections.