Southwest Modular of Las Vegas is the perfect partner for your next stress-free office move. Whether you're upgrading your space or moving to a more advantageous location, you face the daunting task of packing, loading, and moving your office. We're here to assist you every step of the way.
Moving Your Office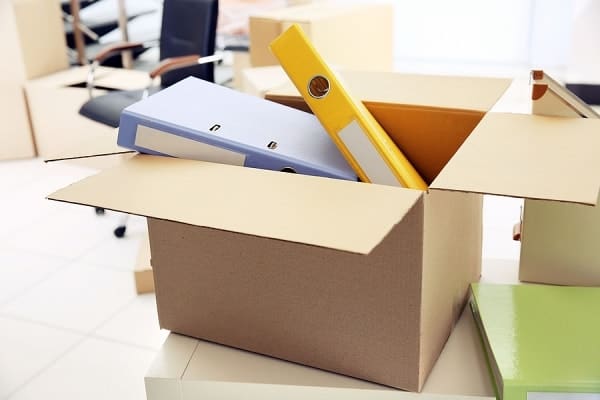 Corporate moves can be an exciting fresh start or one big hassle. Once you have secured your new commercial location, and it's time to start the moving process, let us help. For every stage of your move, we have the tools, equipment, and manpower to efficiently and effectively get the job done.
Planning
Tear-down
Cleaning
Transport
Set-up 
Planning To Move
For a smooth move, it's good to have a smart plan. We offer planning services to work out the details of your business relocation. Utilizing our in-house 3D CAD system, you can layout the final look of your new office space.
Where will everything go? Do you have the number of desks and cubicles you need? If anything is missing, we can help you fill in all the spaces with affordable used office furniture.
Tear-Down &  Clean Up
Southwest Modular will oversee the tear-down of your office, including cubicles, electrical systems, and furniture. We take great care to protect your furniture and equipment through the entire move. After tear-down, we thoroughly clean the vacated space.
We can also help you with the storage of surplus furniture. Upgrade what you have and let us store outdated or unnecessary items you don't need.
Delivery & Set-Up
Once meticulously packed up, our delivery team transports your office to your new location. With your CAD plan in our hands, we set up cubicles, electrical systems, and office equipment. Our product and logistical knowledge of office systems ensure that your business will be up and running in no time.
Vegas Business Movers
Moving a business can be a complicated task. Downtime is money. Don't waste another minute on planning, packing, moving, or setting up. Southwest Modular of Las Vegas can take the stress out of your move by providing all the relocation services you may need. For a turn-key business move experience, contact us today.
Need Brand New Office Furniture?
Browse our inventory of brand new office collections.