Our office design and planning team at Southwest Modular in Las Vegas can help you plan an office layout blueprint, optimize your space, and create a perfect atmosphere in the workplace. We provide the furniture and cubicles visualization and installation services you need to increase efficiency, impress clients, and help boost employee morale.
Professional Design & Planning Services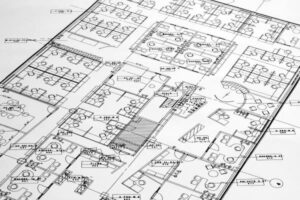 Our technology lets us show you what your business space will look like before moving any furniture. We can help you plan the perfect layout, optimize the space for workflow, and install everything for you.
3D CAD Imaging Of Design Blueprints
Data Cable Moving & Installation
Deep Cleaning & Disassembly
Furniture Removal & Storage For More Space
If you plan to renovate your workspace, you may have to contact several different places to dispose of old furnishings, have the area deep cleaned, and store old office furniture you want to keep. We can prevent this frustration by providing you with all these services at one location.
Stylish Comfort For Customer Satisfaction
When customers visit your workplace, the office space's quality has a significant impact on how they view your company. Quality business furnishings and design can inspire confidence that your company cares about the comfort of your clients.
Employee Morale & Productivity
Studies show that workplace design has a significant effect on employee productivity. The mood of your business space affects how employees feel about working there. Drab furnishings, poorly designed layouts, or inadequate lighting can affect overall motivation and attitudes in the office.
Plan Your Las Vegas Office Layout – We Can Help
If you're ready to take your workplace design to the next level, call us today at Southwest Modular in Las Vegas to schedule an appointment. We have over 50 years of experience to help you create an office space to help you improve your business's productivity, style, and culture.